Chronicles of #becanddan! W/cup3
Date Posted:7 July 2017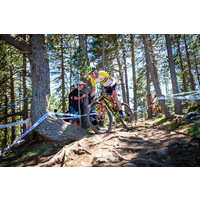 #becanddan! Andorra World cup 3 Welcome to the chronicles of #becanddan! Race reports that take you on a journey across Europe. the determination required, along with the trials and tribulations traveling and racing the World cup series can bring.


World Cup 3
Location: Andorra
Round 3 of the UCI World Cup was held in Vallnord, Andorra at 1900 meters of altitude. It's one of the most difficult World Cup's of the season as there is so much for the riders to consider in preparation. With the race at 1900 meters high, but the town and accommodation at 1200 meters it means riders are forced to sleep low and race high, making it extremely taxing and unpredictable on the body.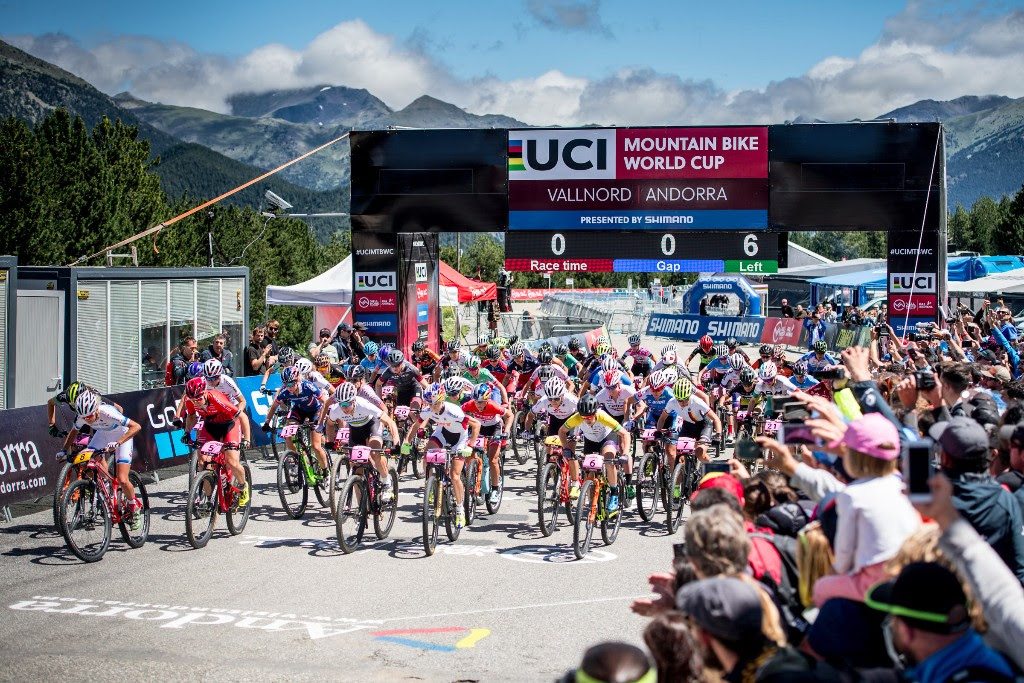 It was a solid, yet disappointing weekend for both Bec and Dan. While they both achieved Top 20 results and there are positives to be taken, both are striving for podium results this year.
With the next round of the World Cup this weekend both Bec and Dan remain positive and focused to improve upon their results on one of their favourite courses in Lenzerheide, Switzerland.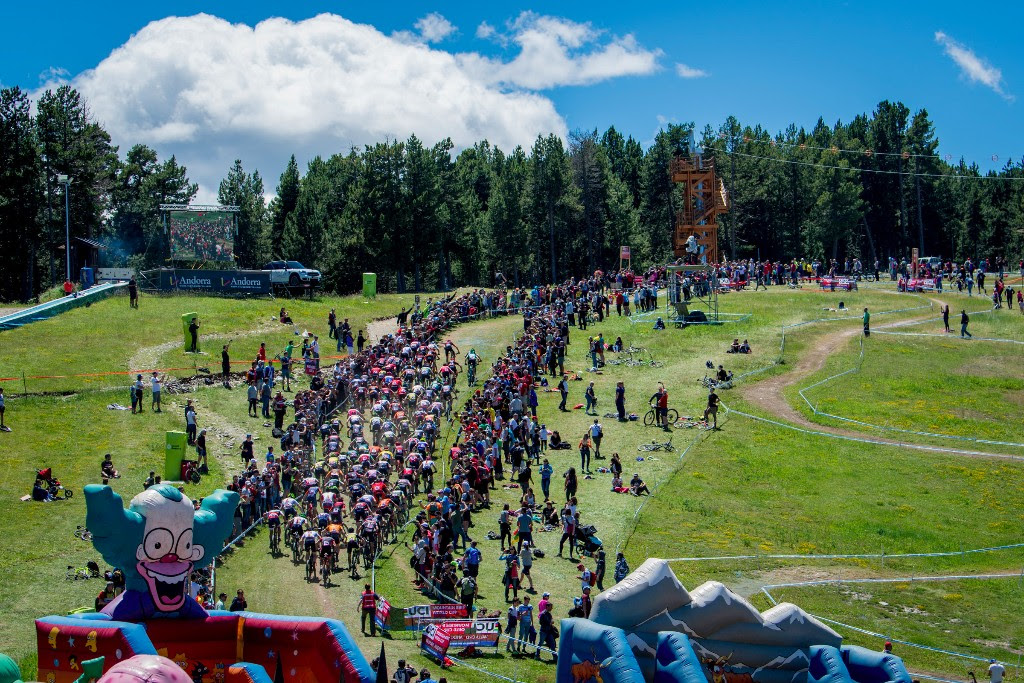 Bec had a great start and was fighting for a podium position in the early laps, however as the race went on it was obvious to see she was suffering with the altitude and while fighting for every position Bec faded to finish in 20th position. She still holds 8th position in the overall series at the halfway mark and you'll see her on the front row again on Sunday.

"I was really focused on having a good start and I'm happy I could be right up there early in the race. I settled into what I felt was a good rhythm early on lap 2 and felt like I was ready to start moving up and hopefully hunt down another podium this week, but about mid way I started to feel really sick and bloated and even managed a little vomit. I was pretty sick for another 24 hours after the race so I just have to put that down to the altitude, take the positives and refocus for the next round." Bec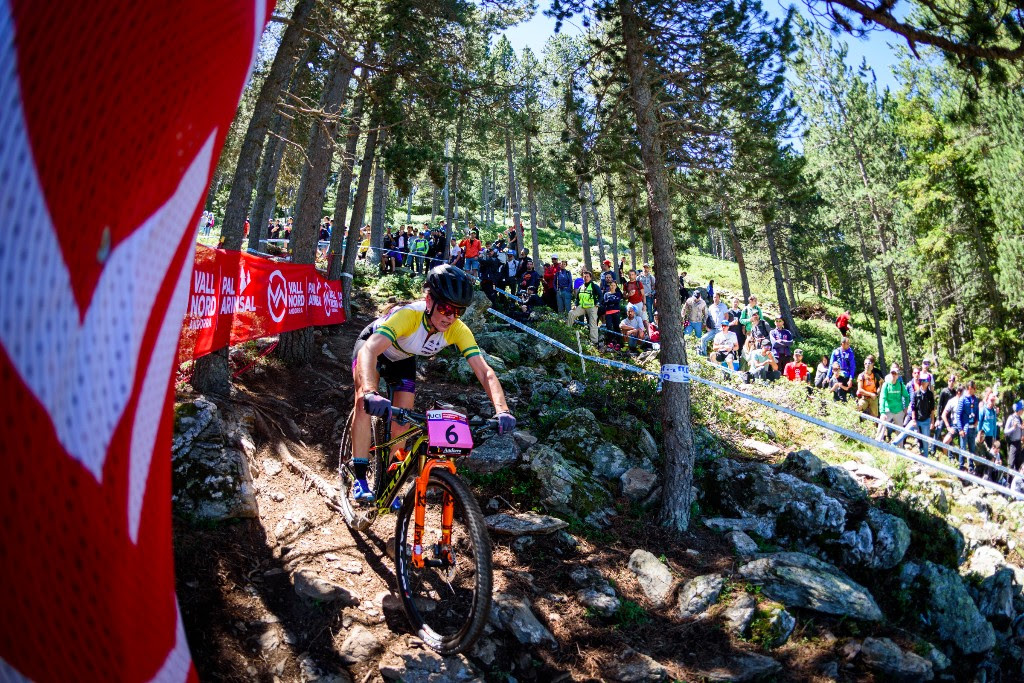 Dan's race was almost the complete opposite to Bec, some more bad luck in the start as Dan was behind Manuel Fumic who broke his chain at the start. With over 100 riders there was no way around for Dan and at the end of lap 1 he was in the 50's. Dan was determined to put his good legs to use and was visually moving through the field and matching the pace of the leaders. With one lap to go a top 15 was just out of reach and Dan sprinted to 17th position, one that doesn't do his ride justice but a solid result on the board.

"It was a really tough day on the bike, after the bad start it was hard to stay focused knowing a top result was not going to be possible so i just had to try and find a good speed that would keep me picking riders off as the race went on. I had really good legs today especially considering the high altitude, so this gives me really good confidence for next weekend. I'm happy to come away with 17th." Dan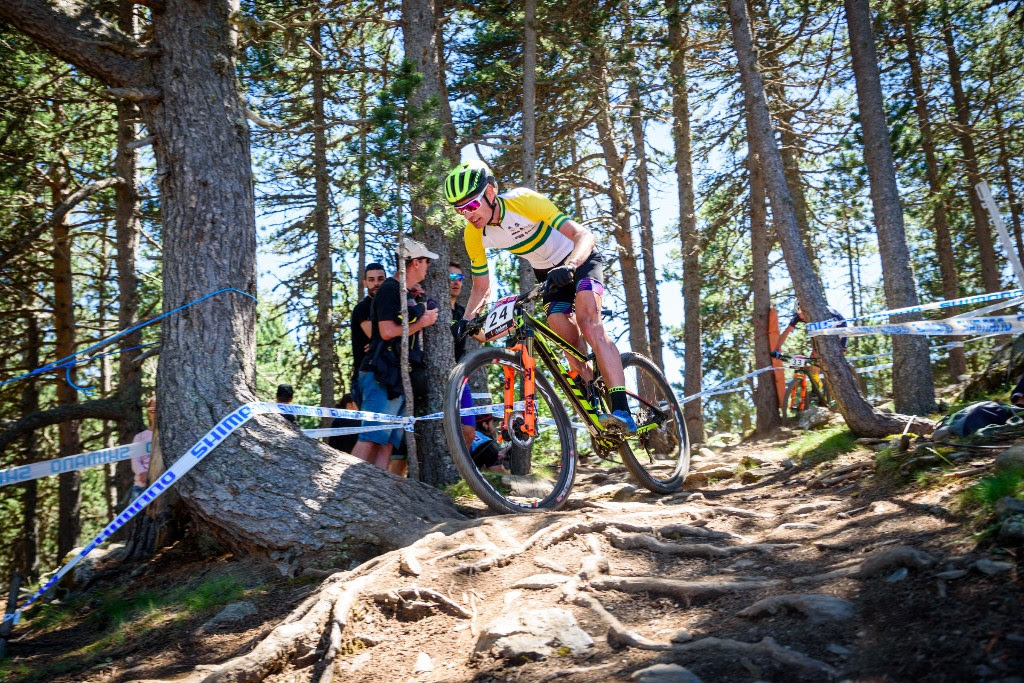 Watch the World Cup Racing LIVE:
All 6 of the UCI Mountain Bike World Cup's will be streamed LIVE on RedBull TV and live timing on the UCI website.

World Cup 4 - Lenzerheide, Stizerland: Video Link
Sunday 9th July - Bec / Elite Women @ 12:15pm CEST - 8:15pm AEST
Dan / Elite Men @ 2:45pm CEST - 10:45pm AEST
Live Timing on the UCI website
Upcoming Events:
World Cup 4 - Lenzerheide, Switzerland - 9 July
Boston Rebellion, Massachusetts - USA - 29 July
World Cup 5 - Mont Sainte Anne, Canada - 6 August

---
Leave a comment