Chronicles of #becanddan! Val di Sole
Date Posted:5 September 2017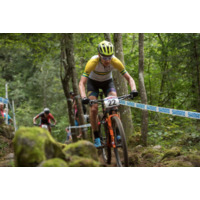 #becanddan Val di sole (Italy) Welcome to the chronicles of #becanddan! Race reports that take you on a journey across Europe. the determination required, along with the trials and tribulations traveling and racing the World cup series can bring.

Dan takes a top 15 at the World Cup Finals
Location: Val di Sole, Italy
It is nearing the end of the World Cup season for 2017 with the finals taking place over the weekend in Val di Sole, Italy.
The World Cup season has been an intense journey. One that was literally full of blood, sweat and tears, hard work, and of course, plenty of disappointment and reward. You can say that it was one hectic rollercoaster ride!
Val di Sole was another hectic rollercoaster ride of emotions. Dan came through with his season best World Cup finish of 13th position, just 10 seconds off the top 10. Bec had another solid ride, finishing in 23rd position, and 15th in the overall World Cup series.
There is just one race left of the 2017 season with the World Championships coming up down under in sunny Cairns, Australia. Bec and Dan have their heads down and are fully focused on finishing on a high before they return to Canberra to take a break from training and racing.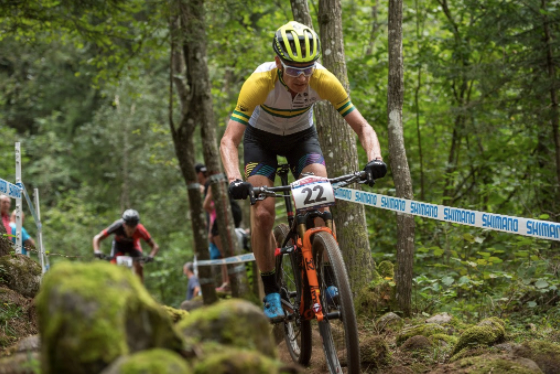 As we near the end of the World Cup season for 2017, here is what Dan has to say: "It feels great to finish the World Cup season with a result I'm happy with and more importantly having those good race sensations back with only two weeks until Cairns. This year has been a tough year mentally. I believe my fitness has been at a high level all year but after my crash in the first World Cup I was unable to find a good race speed for some time while I recovered so it feels great to finally be putting races together."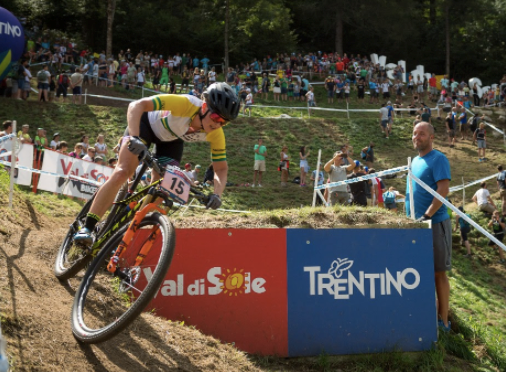 Here is what Bec has to say about her performance in Italy and reaching the home run of the World Cup series: "I was really feeling good leading into Val di Sole - I was excited to be back in Europe ready to dig deep one last time before heading home and I finally felt like my fight and grit was back. My start was a bit messy as it gets a little more unpredictable when you are not on the front row and I was unable to move up. The middle section of my race was strong and I chased hard but in the end I am disappointed to finish the last World Cup in 23rd. Of course I am truly excited to be heading to Cairns for the World Championships, I hope and believe my form is better than it has been on paper, but either way I'll be putting it in for the Aussie supporters no matter what position I'm racing in."
Once again, thank you for keeping up with the Chronicles of Bec and Dan as we recap their racing adventures.

---
Leave a comment