MOTION Merida team races at National Round One – Orange
Date Posted:12 January 2018
MOTION Merida team races at National Round One – Orange First race of the mountain bike national season in Orange NSW
It's always exciting to start a new National XCO season. MOTION Merida launched 2017/18 with fresh kit design, new riders and a name change. The changes are essentially cosmetic and link to our Melbourne-based cycling apparel company, MOTION. MOTION has been extensively involved with the previously-named Torq team for several years and the riders have been instrumental in the testing and RND of the MOTION apparel range. The team will retain its rider development focus at National / Oceania / World Cup in cross-country and compete in endurance stage races in Australia, with plenty of fun and team spirit along the way. The 2018 MOTION Merida Team has a balance of male and female riders across all age groups and some serious talent across the board.
MOTION jumped into Rounds 1 and 2 of the National XCO season with existing team members Tasman, Ben, Michael, Em and Ryan competing, along with freshly signed Tasmanian rider, Izzy Flint, who started big with two second places. Check out reports by Izzy, Em and Tasman below.
IZZY:
The first round of the National XCO season in Orange, NSW was one to remember. It was my first trip with the newly named MOTION MTB Team and it came with a lot of nerves, plenty of burnt pumpkin but mostly a bunch of good times. This trip was also our chance to show off the newly designed MOTION kit. We also got to see some interesting BBQ skills, hot and dusty racing and I brought home a pair of silver medals!
Bring on rounds 3 and 4 on the sunny Gold Coast!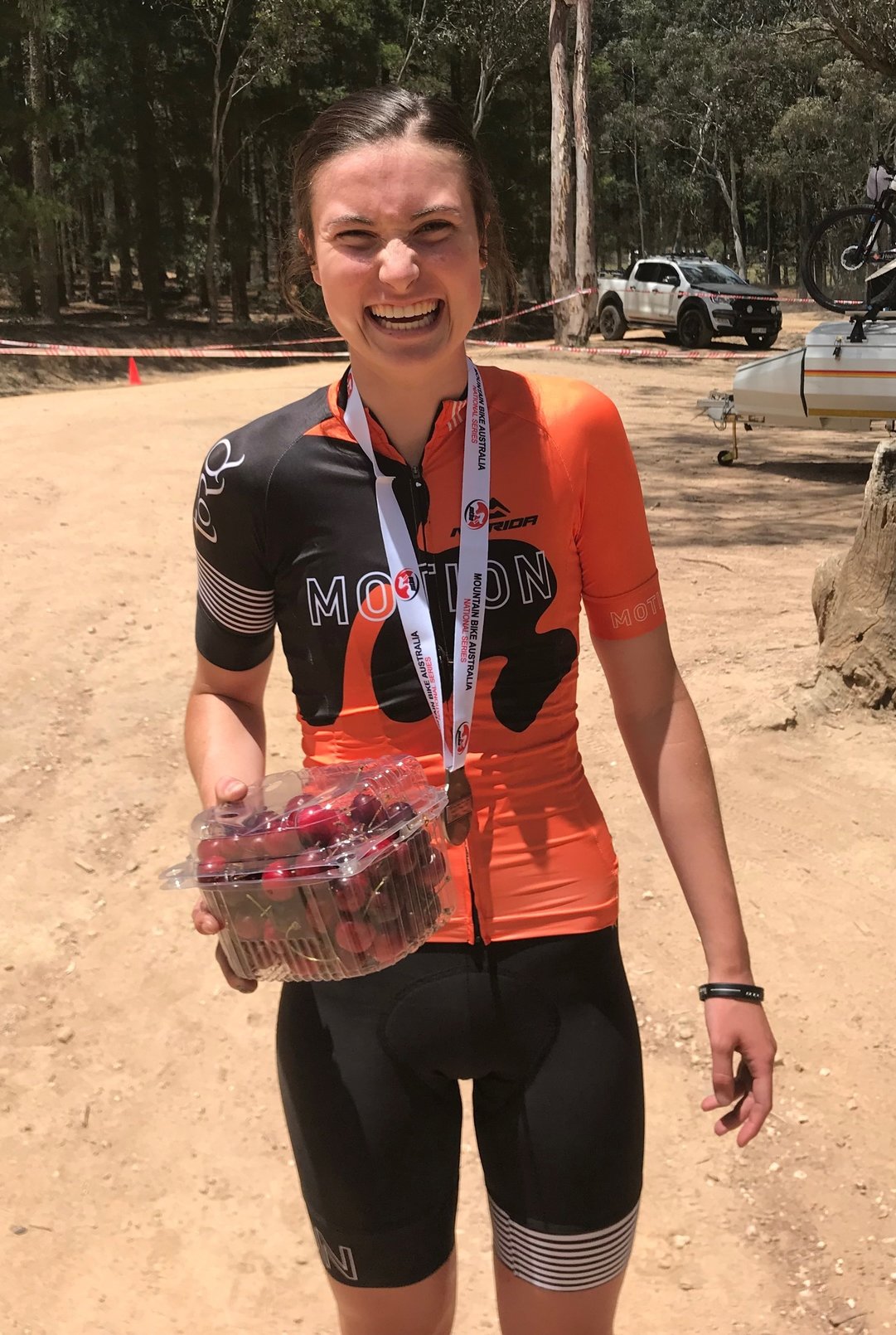 image courtesy of Izzy
EM:
After spending the majority of 2017 away from racing it was great to finally strap a race plate back onto my Merida Big 9. Outside of MTB this year, I have moved to shift work. It has taken some time and effort to figure out a work / life / training balance, so I really surprised myself by finishing 5th in the Elite Women's races both Saturday and Sunday. Not only was it a great feeling to be back racing, it was also a fantastic opportunity to catch up with the team and share some laughs. There's nothing better than racing, then heading back to team accommodation and lounging around the pool together and enjoying some local cheese won from the race!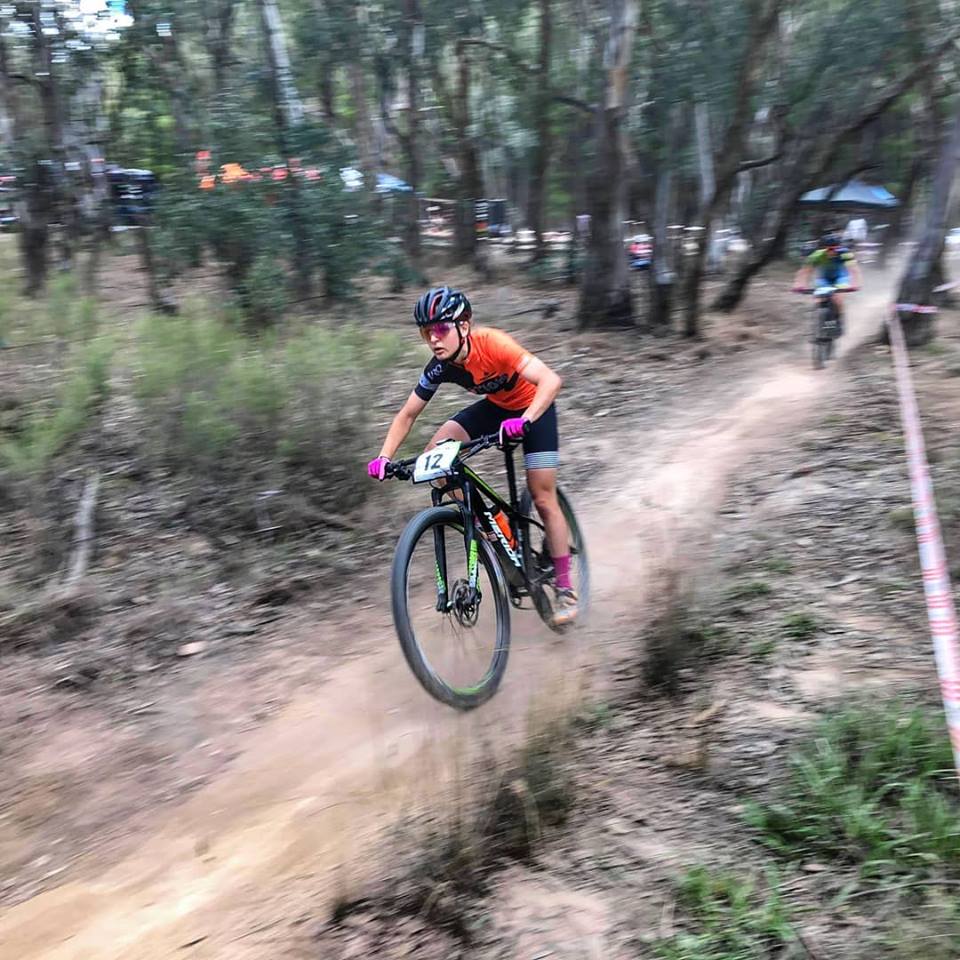 Em in action at Orange
image courtesy of Em
TASMAN:
After missing the Orange rounds last year I was pretty keen to see what this rural town was all about. My brother Russell finished 2nd in 2016 and wouldn't shut up about it so I definitely needed to check it out for myself.
As soon as I arrived I could see that the track was awesome - nice and natural with plenty of pine needles to skid on. I had no idea how the form would be as there had been a lack of XCO racing recently, but I wanted to get the season started on a good note. Racing went pretty well - I finished 3rd on both days with close tussles between myself, Russ and Michael Harris. More importantly, I think I found what I had been lacking in terms of form and established what I need to work on ahead of the final Comm Games selection in early January.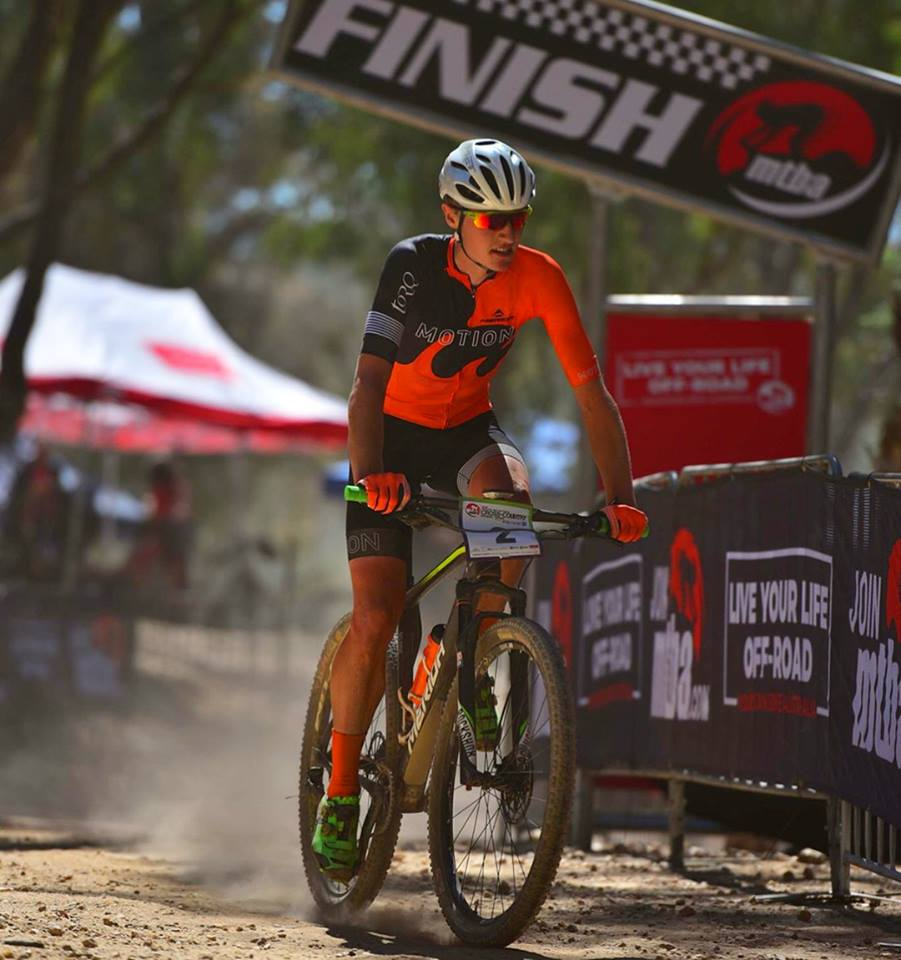 image courtesy of Tasman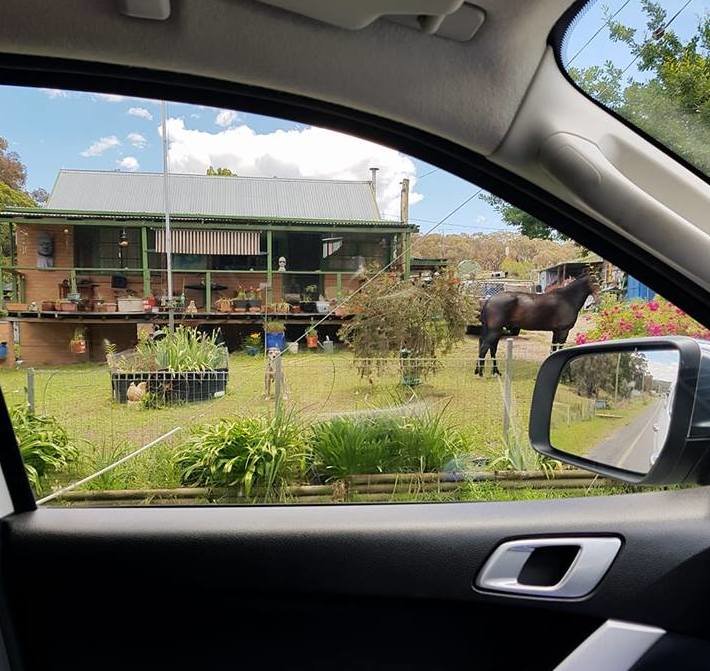 Regional NSW... Where mowers are alive..
image courtesy of Em
---
Leave a comment