Port 2 Port 2019
Date Posted:24 May 2019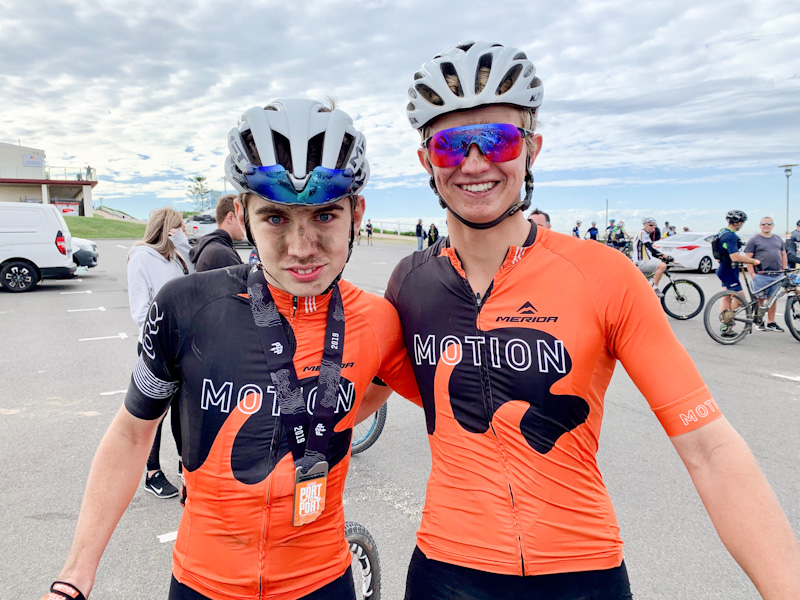 Port2 Port 2019
This year's Port 2 Port 4 day stage race was a massive success for the Motion Merida MTB team, especially for our new young riders. Emily Wooster was one of many riders who gave the new format a good rap. "It was really fun. You could see some people doing it on their own but I really like riding as a pair." Em put in a solid 4 days alongside her riding partner, Emily Meehan. "The last day was a shredder," Em said, laughing. "Everybody said Day 3 was the toughest, but the punchy hills at the end of Stage 4 was almost a bit mean."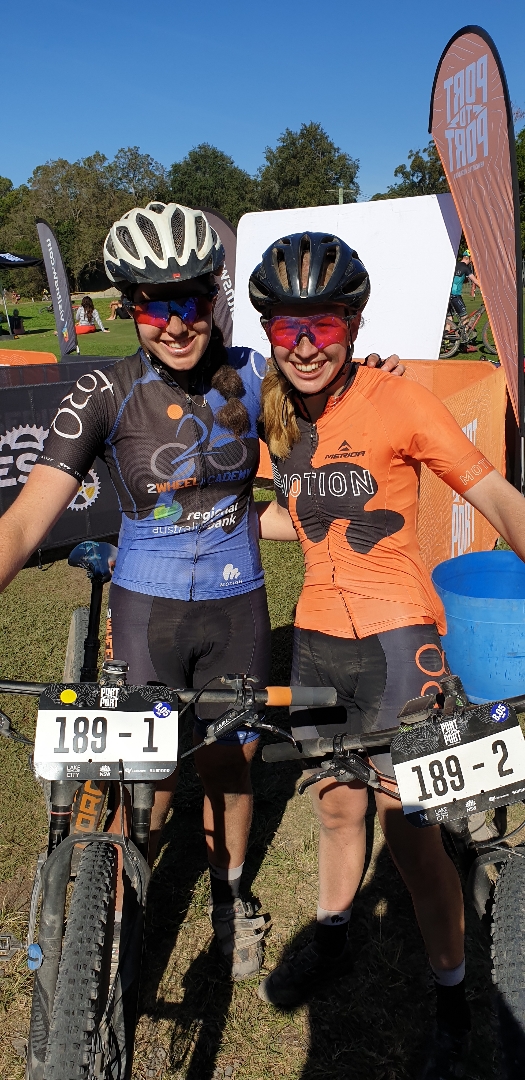 Max Hobson, our youngest team rider at 16, rode his first Port 2 Port, partnering with Dave Cooke, and finishing 11th overall. The boys were super pleased with their result and picked up a few lessons along the way. "You have to play to one another's strengths," Max said after the race, "and I also learnt that I definitely have to get better at descending!" Dave's dominant memory was about the pain. "It hurt," he said, "but looking back, it was fun. We managed to work with a couple of solo riders throughout the race, which helped a bit."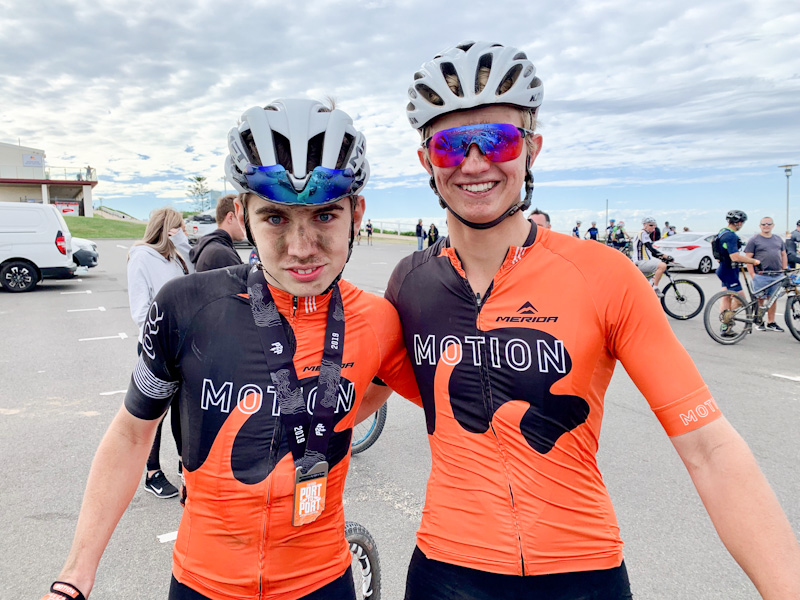 Tasman Nankervis wasn't so lucky. Riding with his brother, Russ, the pair shredded a wheel on Day 1, had a mechanical on Day 3, and crashed on Day 4. The shredded wheel was the real killer and cost them 45 minutes, not to mention a lot of walking, which put them well and truly out of contention in the overall standing early in the event. Credit to the brothers for seeing the event through and giving it their best shot every day.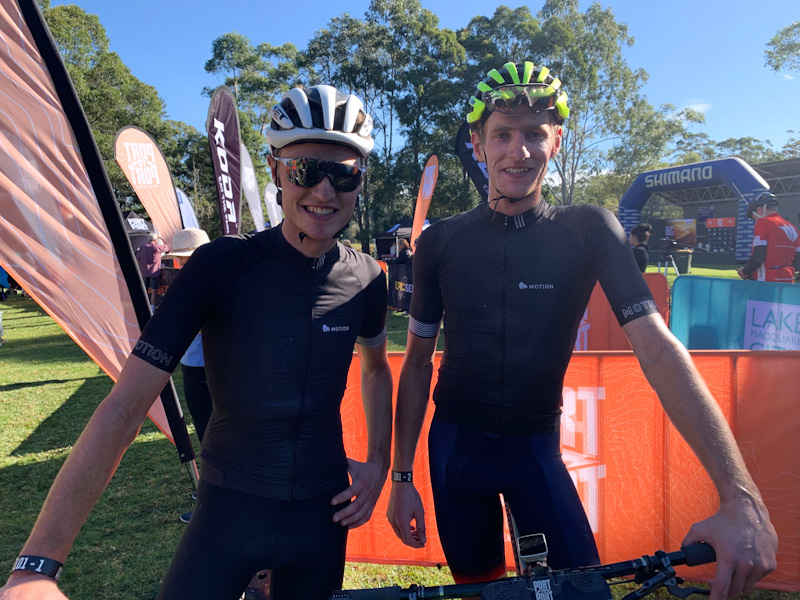 Tristan Ward and Charlotte Culver stayed with the Motion Merida team for the event and rode together in the mixed pairs. Both riders swapped to road bikes a few years ago, which made the transition back to the MTB stage race incredibly difficult, but they rode strong and finished well up in the ranking nevertheless. Charlotte showed character and grit by getting back on the bike after a crash on Day 4 where she reckons 'Wardy threw her off the bike' in a tow /push that went completely wrong. "We were tearing it up before the crash," she said, "but it's pretty easy for something to go wrong when you're riding like that."
In between the racing and hanging out, I was displaying and promoting the Motion brand, explaining to people how the brand came about, what it stands for and who we support. Chris Feltham was a huge help again, taking care of the team, looking after bikes and feeding riders on and off the course. I can't thank him enough for the support.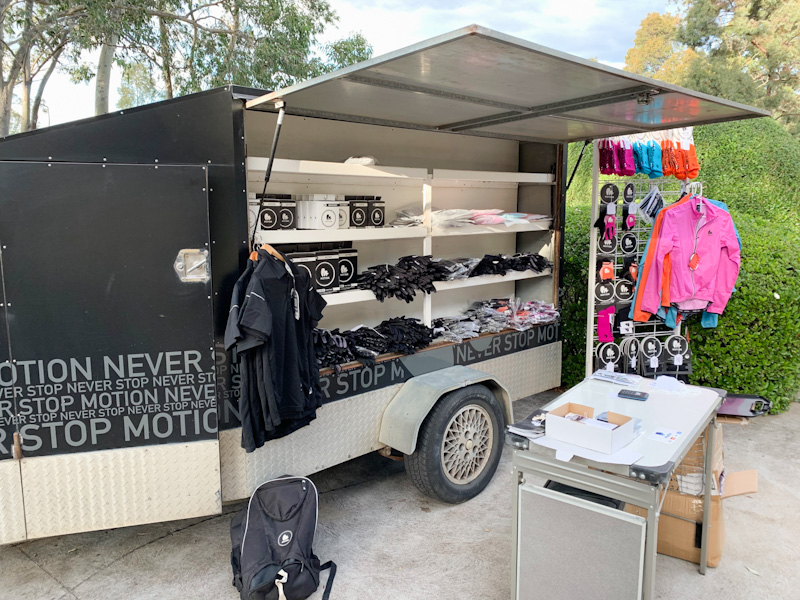 We finished the event with a bit of fun. Charlotte and Cookie tried on the new Motion Chisallo collection in a low key photo shoot down the beach. Chisallo is a new limited addition to the Motion range. There were a few strategic poses just to try to hide all the grazes from the Port 2 Port falls, but as you would expect they did an awesome job and made the new kit look amazing.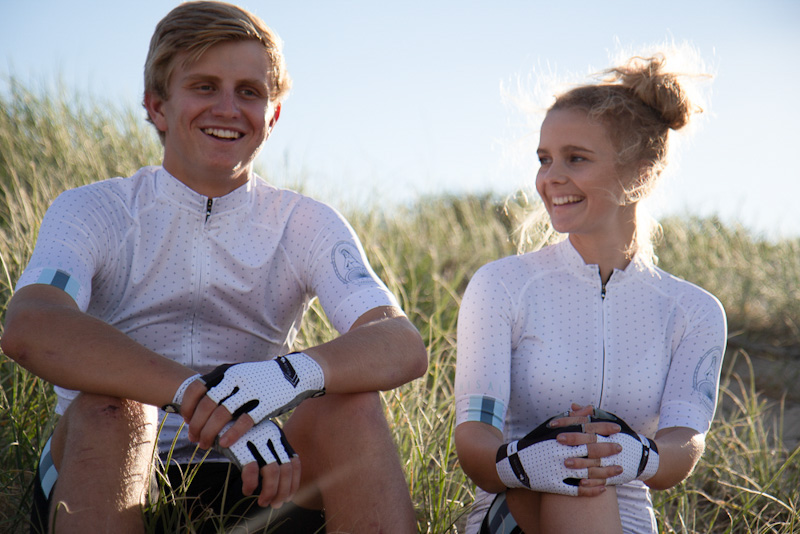 The next event on the Motion team calendar looks like being another stage race - the Reef2Reef in Cairns. It will be a bit of a hike but the team is keen, and so am I, and we'll might give the Motion apparel trailer another run too.
---
Leave a comment