UCI MTB Word Champs 2017
Date Posted:1 November 2017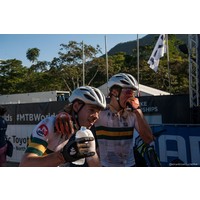 UCI MTB world champs in Cairns 2017 Recap on World champs in sunny cairns from Ben & Issac
Words from Ben Metcalfe after World Champs 2017
I'm very used to travelling around the country with the torq/Merida family but it's not that often you get the opportunity travel to a world championship in your own country and to actually race in it is pretty cool.
After hanging around with Isaac Buckell all day we rolled over to the event centre which is about a 15-minute ride from our accommodation at Trinity Beach Cairns. After some more time killing we started our warm up on the rollers trying to get the pins working and the heart rate up. I was called up to the start with plate number 40, so was basically the centre point on the start grid. With 1 minute to start everyone pushes up so your handle bars are already tangled before you even start.
The gun will go any time in the next 15 seconds……..BANG
I clipped straight into my pedal but I didn't really have a clue what was going on, it was just one big blur. There were riders everywhere and it was chop city. I got tangled up on the first corner with a crash right in front of me but somehow managed to keep it rubber side down but lost many positions and momentum which was quite inconvenient. The first 2 laps were just mass carnage with bodies flying everywhere and lots of traffic and not many opportunities to pass. I was making up some ground but on the 4th lap I missed a bottle which didn't help me on the final climb when the doors kinda blue off. I crossed the line in 38th position.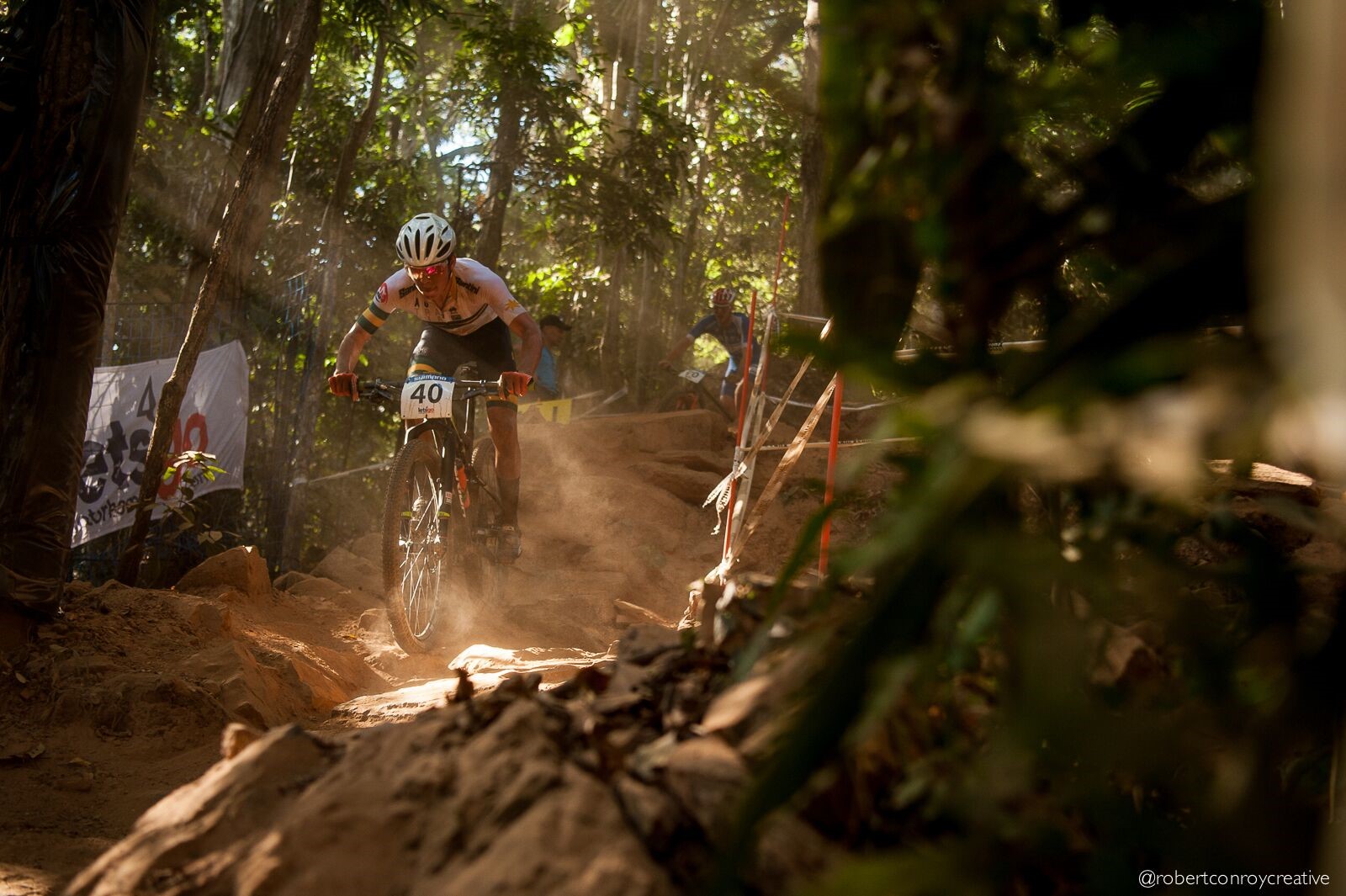 It was a crazy experience to put on the green and gold and ride my first world championships in Australia with all the crazy aussie's cheering you on. It ends up being quite enjoyable in a weird painful kind of way.
Words from Issac Buckle after World Champs 2017
After coming off a great track World Championships in Montichiari Italy last week with picking up a bronze in the Madison, I was so excited and keen to get on the dirt again and what better way than going straight into world champs in your home country. I always look forward to staying with the Motion TORQ Merida team as its always going to be a bewdy. The Banta and vibe within the crew just gets you going, but in a chilled way which I recon results us all going better on race day. The weather was very nice in cairns you could say we spent a lot of time sitting on our apartment balcony at trinity Beach looking out over the beach. Credits go to Dean again for scoring such a cool pad for us to stay.
The first glance at the course was no doubt a little intimidating, some really gnarly A lines and steep climbs but I just had to commit to some sections and send it. As the practice days went on and it become closer to race day the track kept changing becoming dustier and more blown out. The more I road the track the more I loved it, I really love technical tracks and they suit me better so I was happy with it.
Race day come and the call up to the line started, me starting off the 7th row of 69th spot I was ready with elbows out to try and make it up a few positions on the start lap. The dust was crazy you couldn't see a thing in front of you, you could just taste dust in your mouth. I had a really good start and moved up quiet a few positions on the start loop before the single track. From there I was able to get into a nice rhythm and gain a couple more spots and hold onto 36th position.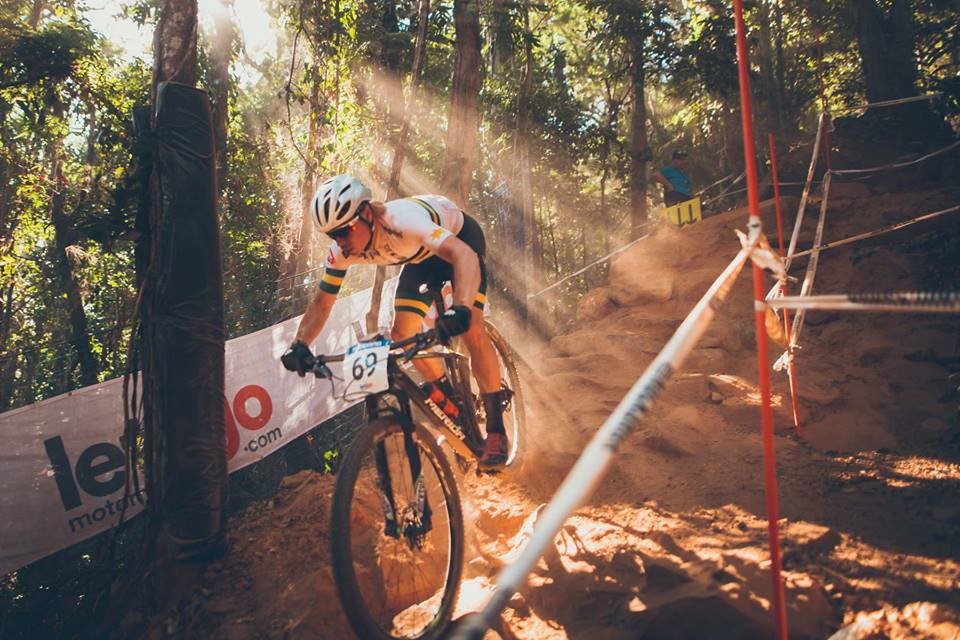 I was happy with my ride and the result, with making no big mistake's or crashes I had an awesome time. It was defiantly and a great feeling coming over the finish line with a mass of Aussies cheering you on.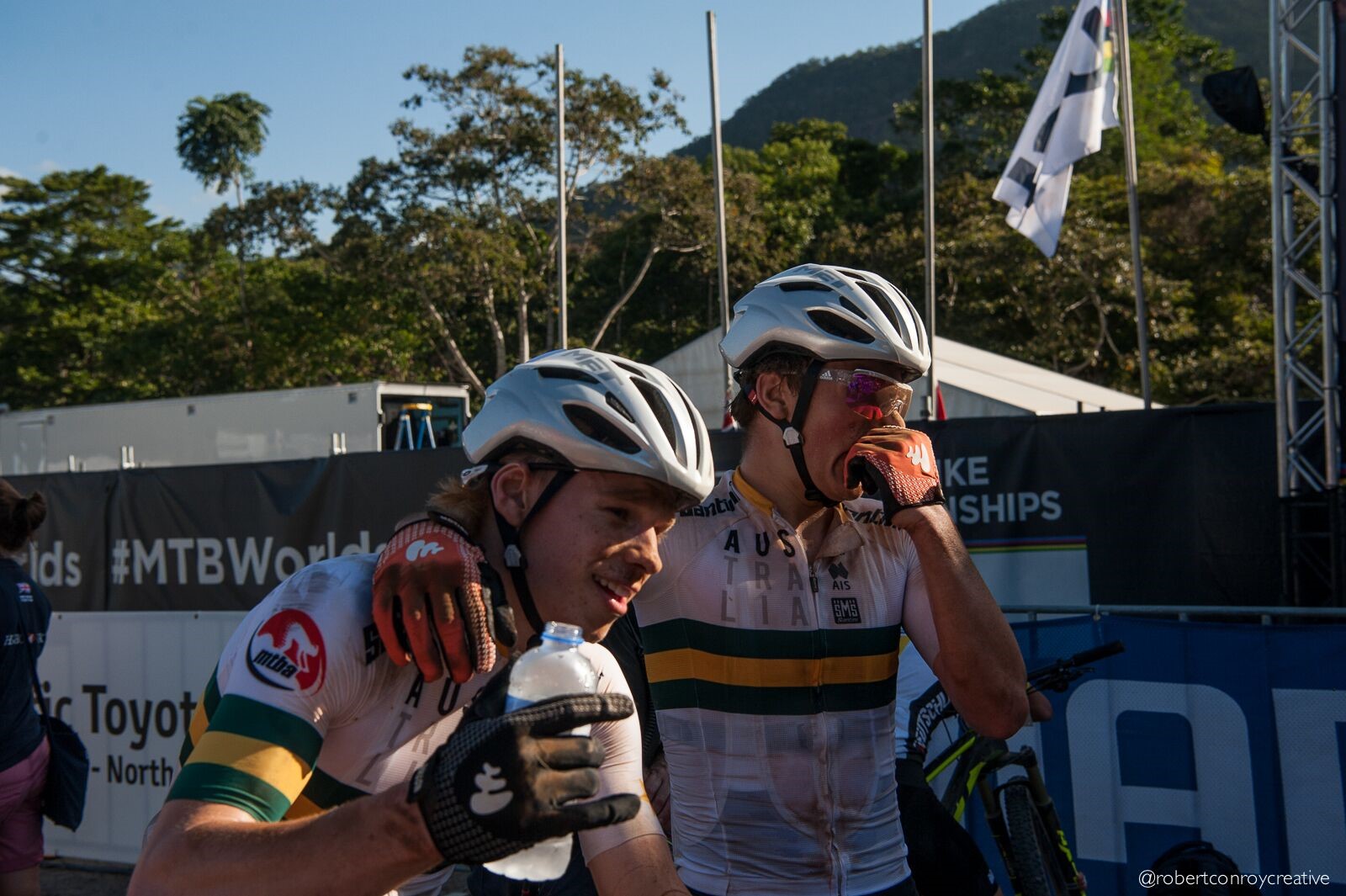 Me and Ben after the race cooling down reflecting on a crazy race.
---
Leave a comment