Chronicles of #becanddan! Swiss cup2
Date Posted:26 June 2017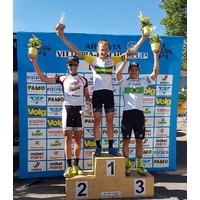 #becanddan! Swiss Cup Lostorf Welcome to the chronicles of #becanddan! This is the start of a series of reports that's takes you on a journey across Europe. the determination required, along with the trials and tribulations traveling and racing the World cup series can bring.

Swiss Cup
Dan Wins & Bec 3rd

Location: Lostorf, Switzerland
It isn't the end of the Swiss Cup Races. We had another race in Lostorf which showered us with perfect weather, another win and a podium in the books.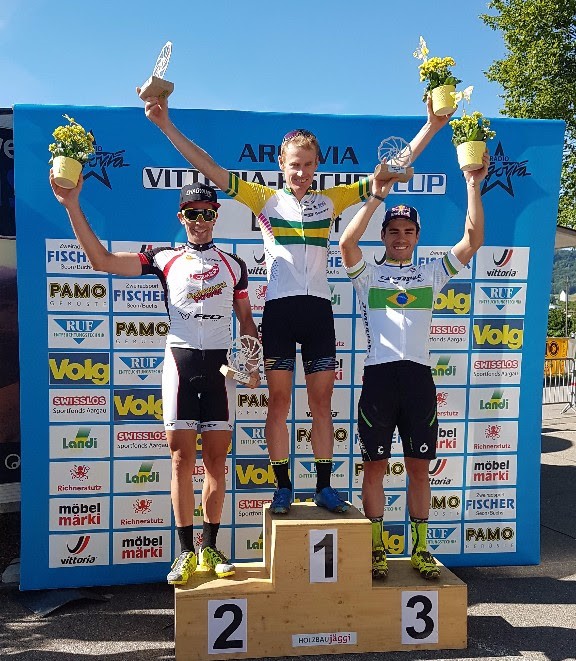 In the Elite Men, the race course was very tactical with seven laps. The front of the race started with a group of six and progressively became smaller throughout the race with a unique course of serious climbs and long open sections.
Dan had a strategic plan in mind. With two laps to go, he sped up from the group, quickly gained a 30 second gap and took the win by over a minute.
Here's what Dan has to say about his podium win: "It's my first podium for the Euro season. I feel relieved to have my first smooth, hiccup free race and finally I was able to show my form. I'm looking forward to keeping this going into the next World Cups and putting the training from the last few weeks to good use."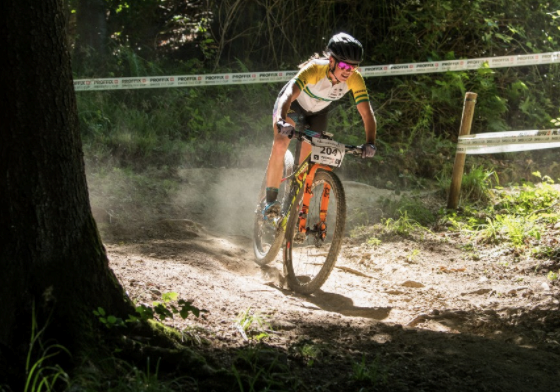 Looking on the other side, Bec's race didn't go as smoothly as Dan's. The toughest and most successful races can often be the hardest to recover from. Bec was feeling tired coming into the race, with a slow start and lost time early in the race, and was a distant fourth position. Mid way through she was able to pick up the pace and move into third, still gaining valuable UCI points as she keeps one eye on the World Championships in Cairns in September.
Here's some words from Bec about her race: "I felt terrible today, on my morning spin my legs just hurt, and in warm up it didn't matter what I did, I couldn't convince my heart rate to go up. I was adamant I would work myself into the race, which I did but it took a few more laps than I would have liked and by then the field had blown apart. I'm happy I still fought from fourth to third, it's always easy to settle on the bad days."
Sometimes things don't pan how we plan it to be but what is important is that we overcome them and continue to move forward.
We hope you continue to back #becanddan, just as we have, as they make their way towards the top. Every small thing counts, and even now as you are reading these race reports, we appreciate your support.
#becanddan
---
Leave a comment