#becanddan Interviews, Bec
Date Posted:22 June 2017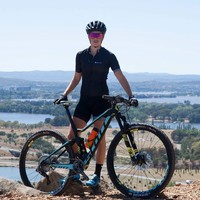 Motion's ambassadors, Bec Henderson Interview Motion's ambassadors, Bec Henderson & Dan McConnell are young Australian Olympians who compete at the World Cup level, and have helped change the perception of cycling as a sport for the better.
Interview with Bec Henderson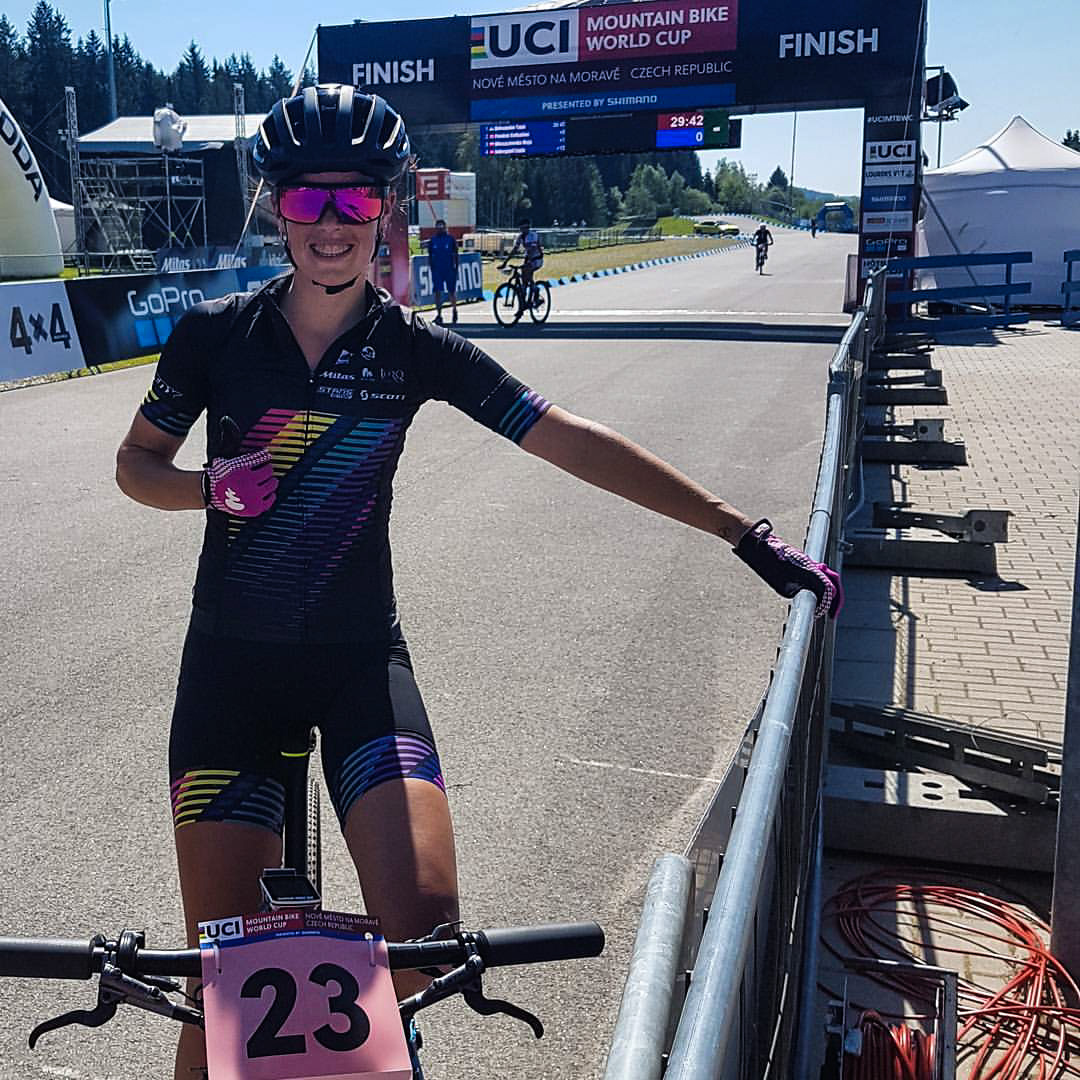 What are three things that motivate you?
I am very self motivated – I do this because I am competitive and for some reason mountain bike racing is what makes me tick – There is so much more challenge than reward – but when the rewards come, it's always worth it!
Things that help me to keep motivated and on track, especially this year are the people who have gotten behind Dan and I when we have needed it most – anyone can get on the bandwagon (like when Dan won the World Cup in 2013) but having your back when you need it the most is what counts – so for these people we work hard and hope they will share in our successes.
I am also motivated to prove to our Aussie riders that it is possible, and show them whether you are on a team or paving your own way – it's possible to be racing at the top! In 2013 Dan an I were the only riders racing the World Cup series – this year about 15 Aussie were racing in the first 2 World Cups – that's amazing!! I want to help keep that momentum going!
What made you start competing in cycling? Tell us how you got started.
I started with my Dad and older brother Ben, I was playing hockey and running when I started riding – I got my bike for Christmas when I was 10 – it was pretty flash and had 26"wheels, disc brakes and it was a bit too big for me for the first few years
Riding was just fun and the three of us could do it together, I loved the trips we used to take together for races that were away from home.
Are there any challenges you have faced so far in your competitive career?
There have been many – When I first started racing World Cups, Dan and I were doing it together with no support overseas, we just found our way and got progressively better. Then I was on a pro team (which certainly had its challenges in itself) and now back to a privateer – that's a pretty big challenge to go back to doing everything yourself but requiring all the right support (and $$) to race at the highest level.
I also had an ongoing back injury for a few years which had me pulled out at 80% in both the Olympics and World Championships in 2016, it absolutely broke me at Olympics.
What is your 'go to' snack when you're out and about?
Depends where I am – In Europe I LOVE Kebabs!!! Not quite a snack but one of my favorite foods. I am a sweet tooth though so anything chocolatey or sugary – I have a hard time exercising self control with sweet foods.
What is one piece of advice you can give to any individual wanting to compete in a cycling event?
Mountain Biking is so much fun at every level – the closer to the top you get the more you have to remind yourself or take yourself on the fun rides as it can get pretty serious and very hard!
I would say to find a good group of riding buddies and challenge yourselves to race together/against each other! Its so much fun to talk about racing with your mates at the finish.
Besides cycling, what else do you like to do?
I love the typical Aussie things – barbeques and hanging out with friends in the summer! I love the travel that we get to do each year – seeing new places and going back to old favorites. I miss the family holidays we used to take each year, fishing and water skiing, swimming on the beach.
Do you have a favourite quote that you live by? If so, what is it?
I don't have a quote but I believe in consistency! Dad always said one hot day doesn't make a summer – which means you have to work hard day in, day out – not just work REALLY hard one day and not at all the next.
I also remind myself constantly 'one door shuts, another one opens' as this has been the case many times in my journey!
---
Leave a comment