Motion Base layers (Men)
Motion Active, Base Layer Technology,
Motion Base layers are specially formulated using Celliant ® A fibre engineered to contain naturally occurring particles that are fueled by the body's own energy. The nano-size particles are encased inside every yarn so they will never wash out. They absorb and reflect light & heat then transform this energy into far-infrared light, which the body can absorb. This far-infrared light expands the capillaries, drawing more oxygen to the area where Celliant products are near the body.
Research has shown that when tissue oxygenation and circulation are increased it can enhance athletic performance and recovery, speeding up the healing process, reducing soreness, and helping balance the body temperature. The effects of wearing Celliant have been documented in a series of clinical trials, which can be viewed on the Celliant Website.
Celliant Energy Textiles are a revolutionary innovation to all who are seeking increased circulation and heightened oxygenation for comfort, performance, and recovery.
During Exercise
Base Layers are specifically designed to help regulate the body's temperature transferring moister from the skin and proving a vital aid in performance & comfort whatever the weather. The Celliant ® Fibres help this process by absorbing energy emitted by the body then recycles it back through the skin which improves circulation and increase oxygen levels.
Active Celliant ® Base Layer features
Engineered for comfort
Moister management control
Helps balance body temperature
Improves overall circulation
Reduces swelling & fights fatigue
Aids in healing & muscle recovery
Higher hem cut to stop bunching
SIZING
MOTION have gone to great lengths to ensure the sizing is very consistent throughout the entire range. Please see the chart below for measurements. Also, please pay attention to the models in the photographs as we have listed their measurements, height and weight.
If you have any specific questions on sizing please email sales@motionneverstop.com.au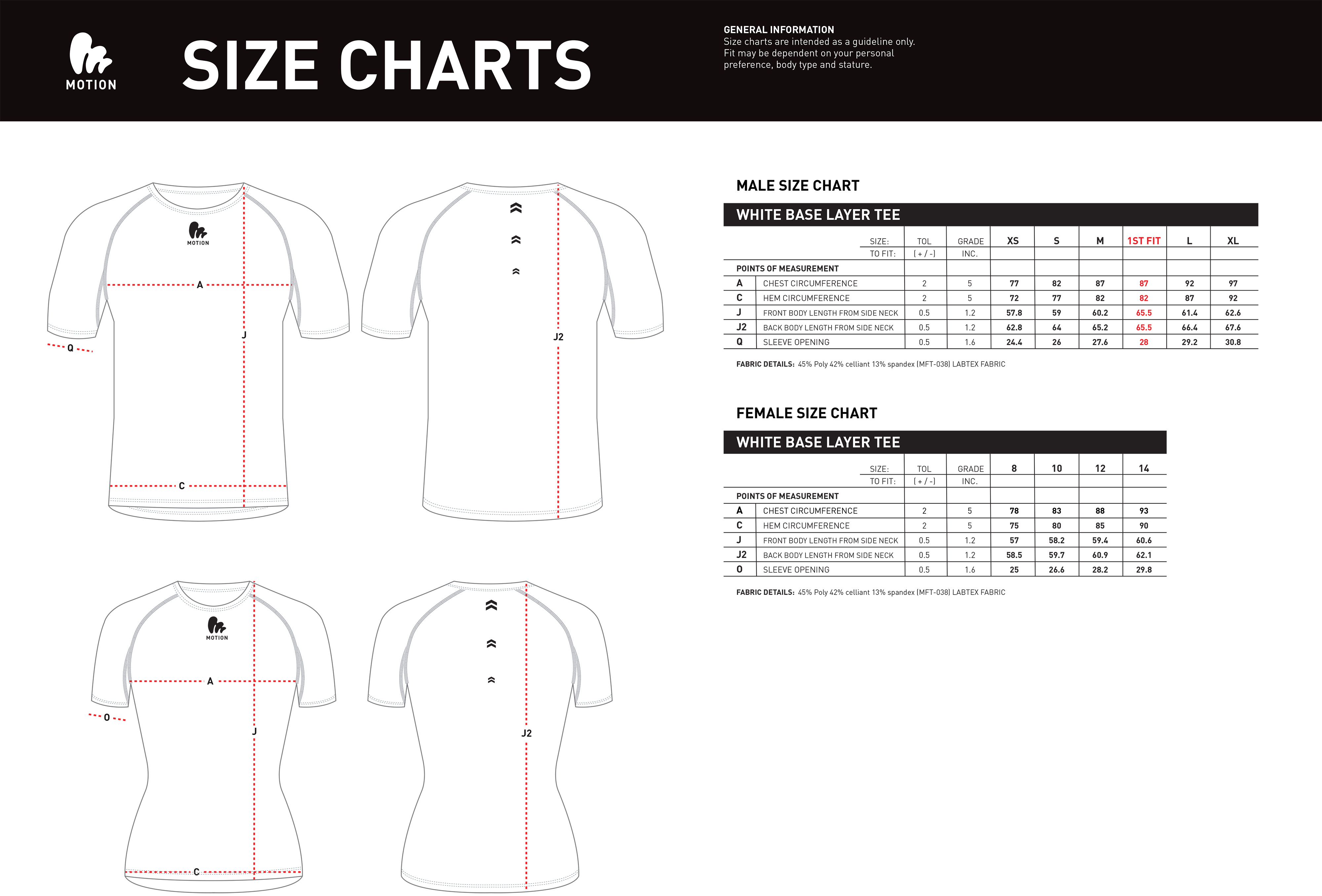 Delivery:
All goods will be shipped within 2 working days using either Australia Post, Star- track or TNT service's within Australia.
Shipping within Australia is FREE over $150.
Shipping overseas may take 1 – 2 weeks before you receive your goods
Warranty:
Click Here for more details
Be The First To Review This Product!
Help other Motion pty ltd users shop smarter by writing reviews for products you have purchased.
Others Also Bought
More From This Category